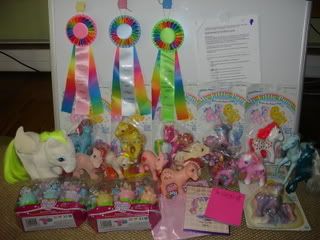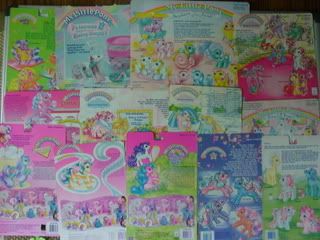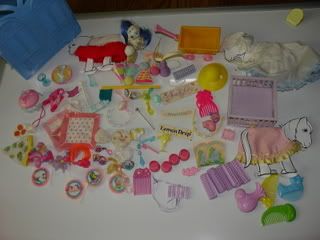 I snapped a few group shots of all the new pony items I brought home with me from the Memphis Fair. Included are UK Plush Honeycomb, a complete set of Mint on Card

TAF

Ponies, Licensing Show Rarity, Dream Beauties, Petites, Fair Exclusives, and a slew of accessories. I should be working today, but the new laptop I bought doesn't have Word loaded and my search for my Microsoft disks have proved unsuccessful thus far. Hopefully, my files will be recovered by the weekend and I'll be able to get Word and Adobe

Photoshop

up and running again.